Map Unavailable
February Dinner Meeting

Date/Time
Date(s) - 02/06/2020
5:30 pm - 9:00 pm
Location
The Schlafly Tap Room
St. Louis, MO
2100 Locust St

Description
The Saint Louis IFT 2020 February Meeting will take place at The Schlafly Tap Room located in Downtown West Saint Louis. Schlafly's is a local convivial microbrewery that pairs hearty pub grub with its signature beers. This meeting will include beer, dinner, a tour of the brewery and a presentation from Dr. Elizabeth Sloan on Navigating the Food Trends Mine Field.
*If you have any dietary restrictions or food allergies please contact Sydney Knobel-Graves at sydney.knobel-graves@rd.nestle.com. Please note registration closes a week prior to the event in order to have head count to the caterer.
Speaker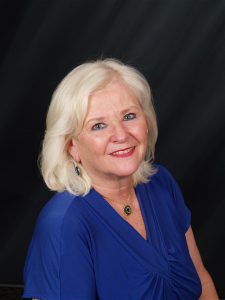 Dr. Sloan has written for Food Technology magazine for over 20 years. She initiated its State-of-the-Industry reports including the Top 10 Food Trends and Functional Food Trends, What America Eats, Great Ideas from Abroad, Demo Memos, and more.
She is President, Sloan Trends, a 27-year old San Diego-based consultancy that helps identify new market opportunities for U.S./global food, beverage, foodservice, ingredient and commodity board marketers. The company was started by PepsiCo, Campbells, GNC and Seagram's. It owns the nutraceutical predictive model TrendSense™ which has been predicting the timing for better-for-you markets, ingredients, trends, etc., the potential magnitude, and whether trends are fads vs. sustainable trends.
She was formerly Editor-in-Chief of McCall's magazine; Director of the Good Housekeeping Institute/Seal & Asst. Editor-in-Chief, Good Housekeeping magazine – each with > 35 million readers/month. She also ran the laboratories for the Good Housekeeping seal of approval. The first director of the Good Housekeeping Institute was Dr. Harvey Wiley, founder of the U.S. FDA.
Sloan was SVP/International Director, Food & Nutrition, Hill & Knowlton Public Relations over 22 countries. She has received two john J. Hill Awards for Excellence in Public Relations for the Kraft Fat-Free introduction and Wendy's International PR plans.
She was the 1st Scientific Director, Am. Assoc. of Cereal Chemists & Director of Nutrition Communications & Technical Services, General Mills. She was Editor-in-chief of Cereal Foods World and Cereal Chemistry.
Dr. Sloan has written over 500 articles on consumer trends and food/nutrition marketing; co-authored two college textbooks on nutrition and served as trends/marketing columnist for Food Business, Global Food Business, Food Engineering, Processed Prepared Foods, Food Product Development and Flavor & the Menu magazines. She has appeared on many radio and television programs, including the Today Show, Good Morning America, etc.
Sloan, an IFT Fellow, was the 2016 recipient of IFT's Calvert Wiley Award for service to the food industry. She has served as national president of IFT's nutrition and student divisions.
She has a B.S. in Food Science, Rutgers University; Ph. D. in Food Science/Nutrition and one in journalism/TV from the University of Minnesota.