Expo Date: October 19, 2022

Exhibit at the St. Louis IFT Suppliers' EXPO
The St. Louis region boasts a large food manufacturing community, one that serves customers locally, regionally, nationally and internationally. Please join us as we showcase the newest food ingredients, services, equipment, and technology that the industry has to offer today. Free for attendees.
Wednesday, October 19, 2022
12-3:00 PM Exhibitor Set Up
3-6:00 PM EXPO (Halls North and South)
6-9:00 PM After Party

Tony's is located at 136 N Main St, Saint Charles, MO 63301 and will include an open bar and unlimited apps.
Venue Information
St. Charles Convention Center
1 Convention Center Plz
St Charles, MO 63303
Website
Golf Outing
Thursday, October 20, 2022
9:00 AM - 3:00 PM
The Quarry at Crystal Springs
1 Crystal Springs Quarry Dr.
Maryland Heights, MO 63043
View the 2022 Buyers' Guide

Click to view buyers' guide
Badge Registration
Please pre-register for the Exhibition to receive a pre-printed nametag and to help us with planning. Also, please let us know if you plan to attend the after-party (for headcount and ordering purposes).
Booth Information
Booth Pricing
Booth:
$400.00
Booth - Late Registration (After August 31st @ 6PM):
$450.00
AGAIN This Year!
Choose your booth location - first come, first served!
Online Exhibitor Booth Map/Floorplan means marketing from registration until the day of the event.
Edit your booth information up until October 14, 2022.
Sponsor recognition on the website, in all marketing, in the exhibitor guide, and on banners at event.
Link to your company listing in your email signature to market your attendance to your customers. Replace 152 with your booth number in this weblink:
http://iftstl.com/2022-Expo/index.php?viewBooth=152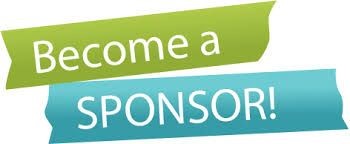 Stand out to the attendees! Become a Gold, Silver, or Bronze Sponsor.
Sponsor the Hors D'Oeuvres, the Water Stations, and Pens!
Put an ad in the Exhibitor Guide!
Choose from a variety of hotels nearby the convention center.
Area Hotels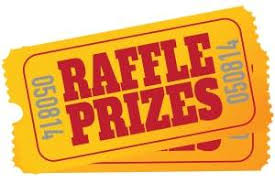 Bring an item to raffle off during the EXPO!

Payment Information
Need to pay for your booth or sponsorship?
Visit the Eventbrite Page ->

If you need to pay by check please mail them to:
St. Louis Section IFT
P.O. Box 11512
St. Louis, MO 63105-9998
Terms & Conditions
Click here to view the Terms & Conditions that are required to be accepted before registering a booth.

Online Registration Directions
View the map by clicking on the registration link: > Suppliers' Expo 2022 Registration
Booths that are "green" are available. Booths that are "red" are already sold. Booths that are "yellow" are in process of being reserved.
Booths can be held for 20 minutes and will be released if registration is not completed at the end of 20 minutes.
If you want to reserve one booth you can either click on "Begin Booth Registration" or click on the green pin of the booth you'd like to reserve and "Click Here to Reserve" hyperlink.
Choose the number of booths you want to reserve (1, 2, 3, or more)
Insert the booth number.
You will need to read and accept the payment terms to continue registration.
If you accidentally exit the registration page you can continue registration by clicking on the booth icon on the map and supply the two words on the registration screen.
You will need to provide the following information:

# of booths
Booth number(s)
Company name, address, phone, and url
Company contact name, title, and email (to be listed in the exhibitor guide)
Exhibitor contact information (who we should contact with Suppliers' Expo 2022 info.)
50 word company description
Product or service category (choose from list)
Registrations received after October 14th will not be included in the exhibitor guide.
Refund Policy
Cancellations on/or before August 18, 2022 will receive a 50% refund.
Cancellations on/or before August 31, 2022 will receive a 25% refund.
There will be no refunds after August 31, 2022.